2017.11.06 Monday
Very good holiday!
It was my holiday yesterday.
It's not often I can make my totally free day, but it's very good to have and it's neccessary in our life. :)
I cleaned my house and did a lot of things what I've wanted to do since few weeks. ;)
Time flies so fast especially on free day!!!
I felt really short yesterday.
Sunset view was nice! ;)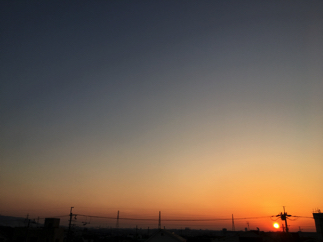 I worked as publisher too.
They will be in my web shop soon! ;)