2017.11.03 Friday
Enjoying happy days
My orchestra's school concert tour goes well.
We did 4 concerts this week and more 2 concerts left which will be next week. ;)
I needed to change train few times yesterday morning for going to school.
I had to wait 25 mins for next train!
It's not normal in Japan I think...
But it was not bad to be in nice countryside area. :)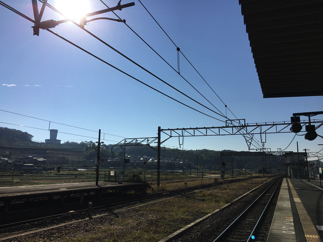 It was very old train which I took yesterday.
Big fan was there. :)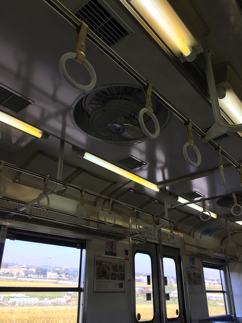 I felt really nice with this nice blue sky! :D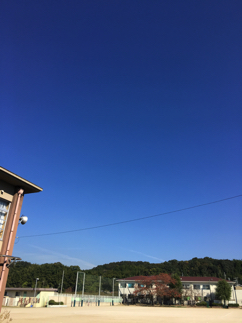 Concert with the program by L.Bernstein is always exciting and fun!! :D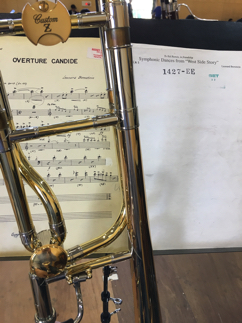 I cleaned my Euphonium in the evening.
Everything is clean now!
I'm ready!! :D