2017.10.13 Friday
Many things happened
My good days were continued.
I enjoyed teaching at the ESA music academy.
I had little time until student's arrival, so I had little bit practice for myself in good room without mute! ;)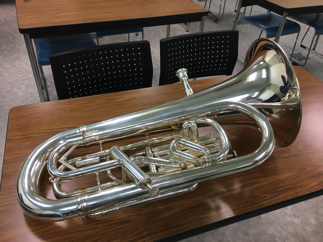 My lessons went very well and we all were happy!! :D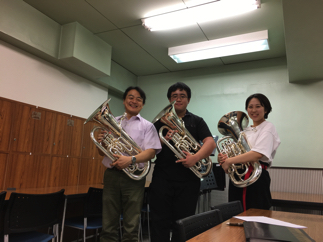 I tried new Trombone from Greenhoe few days ago. :)
It looks gorgeous and kind of heavy, but it's very easy to control and really fine horn! ;)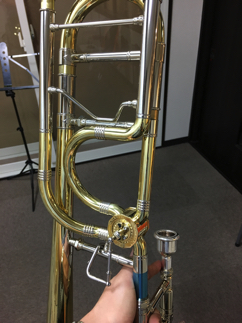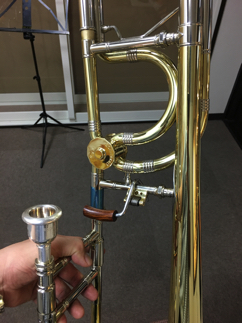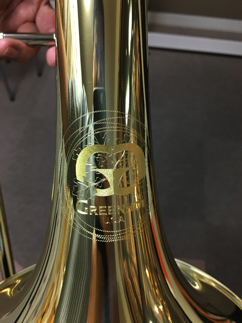 That is yellow brass bell.
It was too right for me, but it has very good balance.
Really nice one!! :)
If you are interested in this, you should try it!! :D
My peaceful days were broken by telephone call from my son's school.
School teacher said that my son Asahi got injured by playing baseball and brought to hospital...
He was hitted by very fast ball to his head.
His brain didn't get any damages, but his neck had some dameges and he needs some rehabilitations.
It seems OK and it's getting better already. ;)
But he needs to work(rehabilitation) for a week more or less, and he needs to stay in hospital about a week.
It sounds horrible, but we are lucky enough.
He is very fine and talk, eat and laugh very much! :D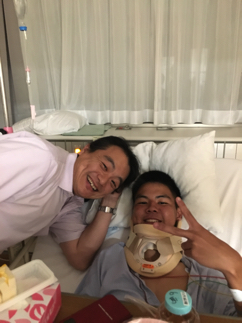 Asahi, you are strong boy! I'm proud of you!! :D ;)