2017.10.09 Monday
Nice to meet old friend!!
Blue sky always gives me smile and good energy! :)
I feel very good!!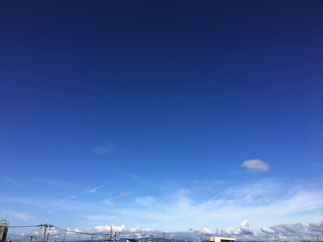 I had great lunch time with my old Trombone friend Robert(Kozanek) who is the principal Trombone of the Czech Philharmonic Orchestra yesterday. :)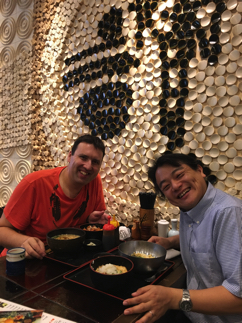 It was very nice to talk with him about music, job and family after no see for 14 years!!! :D
I walked a lot in the center of Osaka city yesterday.
It was hot like summer. :)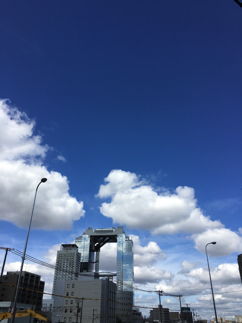 I got very positive energy by talking with Robert, so my practice went very energic and well!! :D