2017.04.15 Saturday
Something new!
I began to practice on Bass Trumpet yesterday. :)
There is no concert plans for Bass Trumpet performances for now, but I know that I need to prepare for being ready for it for future.
I can make practice time for that now and luckily I could borrow Bass Trumpet from one of my friend Norihito! :)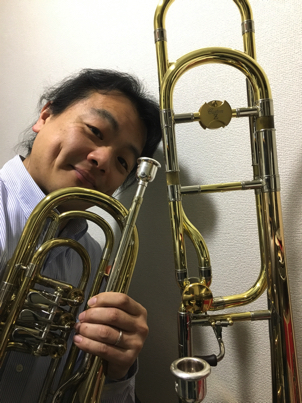 I'll work on it basically with orchestral excerpts.
Very excited!!! :D