2019.04.21 Sunday
What a happy life!
I feel really happy with many thing around me these days.
I welcomed new faces to my farm and my morning walking to farm started!(I need to give water everyday)
These activities makes my mind and body positive and happy! :D
This is strawberry flower in the morning(water on the leaves is from nature). ;)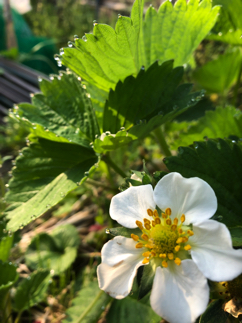 I enjoyed orchestra rehearsal with musicians from other Osaka's orchestras. :D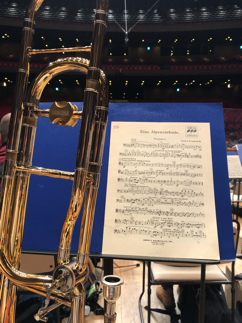 I did my morning work yesterday too.
It's nice to walk in the morning before go to work! ;)
Potatoes grow well(I hope!). :D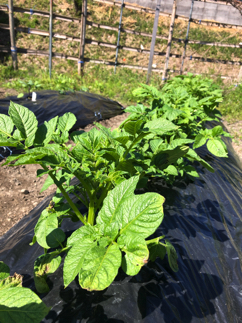 It was very nice blue sky yesterday morning! :)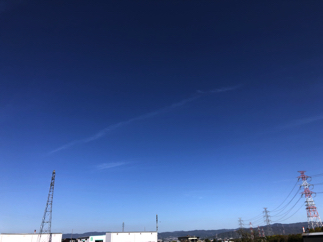 There was concert yesterday.
I really enjoyerd performing "Alpine Symphony" by R.Strauss with fantastic members!! :D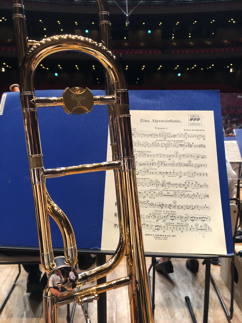 I had good time with Euphonium and Tuba friend after concert. ;)