2019.01.23 Wednesday
Euphonium day
It was an Euphonium day for me yesterday. :D
I had good time with my Euphonium students at noon and afternoon. :)
They are practicing very hard. ;)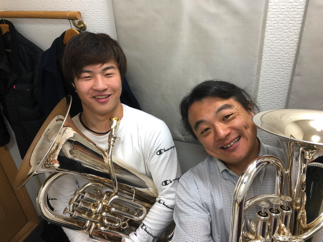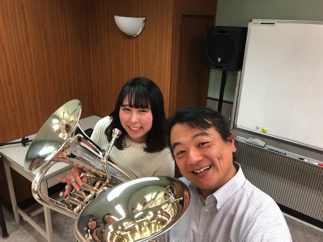 I bought new study book yesterday.
I had little time before teaching, so I enjoyed little bit of it then. ;)
It will be fun!! :D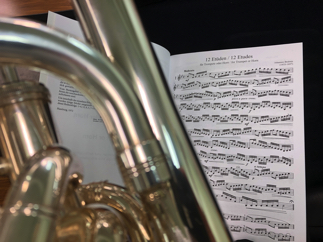 And in the evening, I enjoyed masterclass and mini concert by our hero Brian Bowman!! :D
It was very nice to meet Brian again in Osaka!
I think I met him last time was in 2012 in Linz(Austria). ;)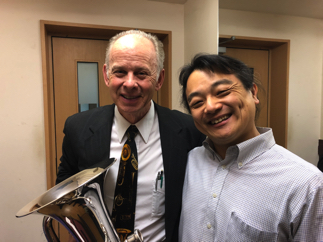 I got many ideas by his teaching and performance. :)
I'll work hard for my future!! :D