2019.01.04 Friday
Relaxed day
I spent really relaxed time with family yesterday.
In general(and typical) in Japan, Japanese people stay with family and talk, eat and drink at home for about 3 days.
My family don't do like that usually, but it was nearly like that yesterday. :)
Having happy lunch with my lovely family was great!! :D
After that in the evening, I had my Trombone practice for preparing my rehearsals for this weekend and next week.
I enjoyed that!! :D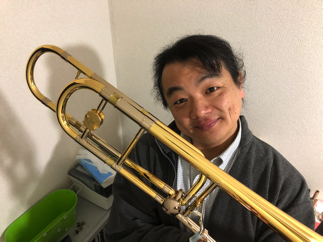 There are rehearsals and concerts from tomorrow.
I make good concentration and make nice music!! :D
I want to keep seeing this kind of nice views the year 2019. ;)