2018.12.21 Friday
Enjoyed solo concert!
I had really good time with my good friends by giving solo concert together.
I've been not used to do solo concert for these few years, but I had several fantastic solo concerts this year luckily!! :D
I love to perform solos! ;)
We performed several duos and solos.
It was fun to perform 3rd movement from Concerto for 2 horns by J.Haydn by 2 Alto Trombones!! :)
It works well!!
Pictures from general rehearsal. ;)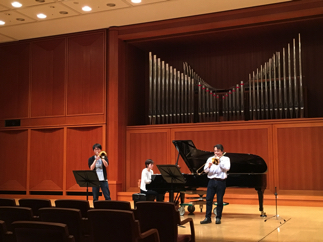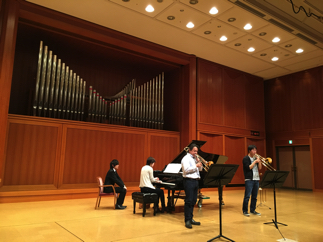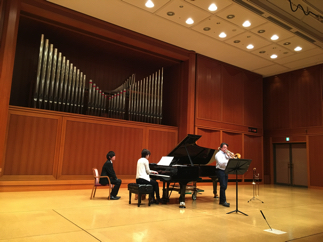 Just after concert with Akikazu and Rena. :D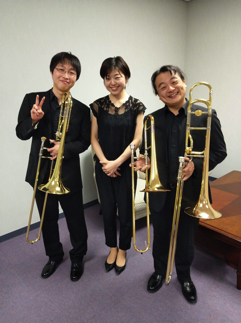 Thank you very much for your fantastic performance!! ;)
We also enjoyed happy dinner! :D
I hope we can make another concerts in near future. :)