2018.10.07 Sunday
Teaching, rest and listening
It was enjoyable day yesterday! :)
I had really good time with my students at ESA music academy in the morning.
One student was back from hospital(because of his ear operation) and restarted his study on Euphonium! ;)
I felt kind of tiredness on my body and in my mind in the early morning, so I had nap in the afternoon after teaching.
And it got better later! ;)
I think I need more rest to my body and my mind.
It was raining in the morning, but it was such a nice blue sky in the afternoon!! :D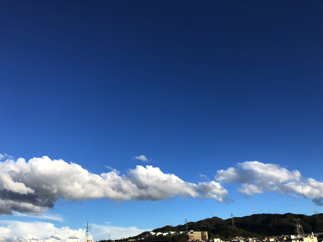 I went to listen my friend's Euphonium recital in the eveing.
I arrived there early and had good walking in the park near the concert place. :)
It was nice place!! :D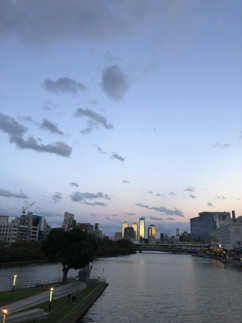 Recital went really well!
He did really good job! :)
He is working for not music, and continues his music activities as amateur.
And he made his dream(give solo recital) came true!!
Congratulations Yasuyuki!! :D