2018.09.08 Saturday
Enjoying everything!
I'm enjoying interesting days these days.
My mother who is living in New Zealand is visiting my family now.
I went to Kyoto station to pick her up few days ago.
It was nice day with such a blue sky! ;)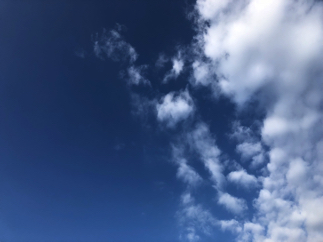 In front of Kyoto Station. :)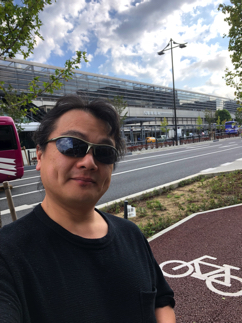 Big and great news for me is, my new Trombone has been finally arrived!!! :D
I visited to YAMAHA Atelier Osaka for testing and picking it.
I've been working with only one Trombone for years, but I finally have 2 Trombones now!!
I use my old one(YSL-882GOR) for solo works mainly and use my new one(YSL-882OR) for orchestra and ensemble works.
I'm totally satisfied with both!! :D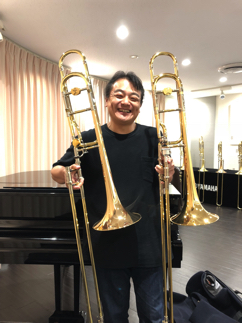 I asked to make it with Gold Lacquer for my new one.
It looks nice!! ;)
It's difficult to see difference by picture, but...
From left to right.
882OR(normal), 882GOR and 882OR(gold lacquer)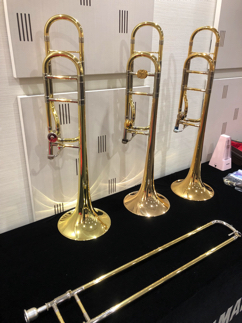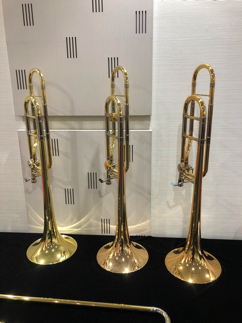 I could meet my old friend from Hong Kong by accident in Osaka and they visited YAMAHA Atelier Osaka together with me. :)
It was nice to talk with them after many years no see!! :)
With my Hong Kong friends and Master from YAMAHA Atelier Osaka with YAMAHA Xeno Trombones! ;)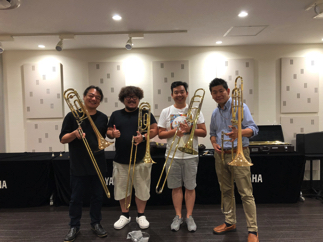 My orchestra works goes well.
It's time for an Opera. :)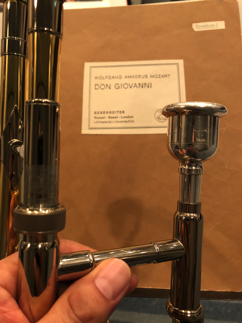 I'm excited in performing on new Trombone, but there are programs with Alto Trombone this month... :(
So I'm enjoying my practice at home.
Of course with new buddy! ;)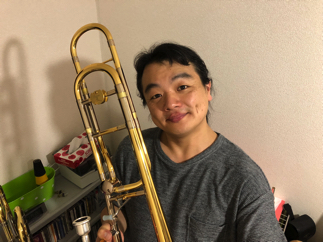 My mother is enjoying her stay in Osaka and my family is happy to be with her. :D
We are enjoying nice time together!! :D