2018.09.05 Wednesday
Typhoon passed
Very strong typhoon passed Osaka area yesterday afternoon.
It damaged many things badly in many areas. :(
The area where I live didin't get so serious problems, but the wall board on my flat was broken...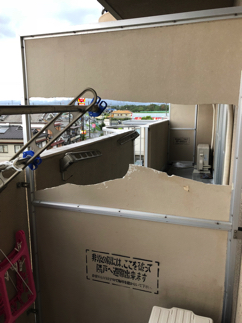 There are many serious problems in many places such as a Kansai International Airport etc.
I hope they will be fixed as soon as possible and everything will work usual soon!
I was thinking to practice all the day yesterday, but I felt that my lips were tired, so I only practice in the evening.
But I was happy to enjoy my well-concentrated practice both on Trombone and Euphonium with a lot of sweat. ;)
My practice room was like this when I finished my practice.
29.2 degrees and 79% of humidity...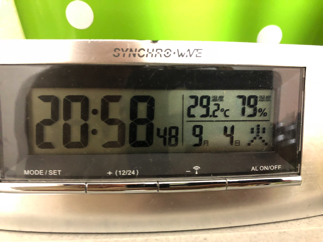 This is the point that I don't really like Japanese summer... :(
But I felt good!! :D