2018.08.11 Saturday
New buddy
I bought new Trombone several weeks ago and I ordered customizing on it just after I selected my new horn.
And I tested my customisez Trombone at YAMAHA Atelier Osaka few days ago.
It's fantastic!!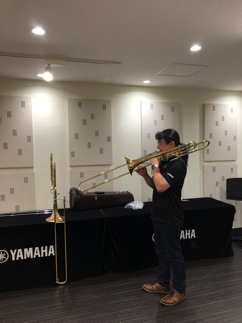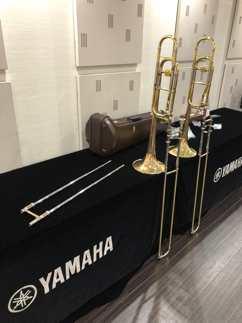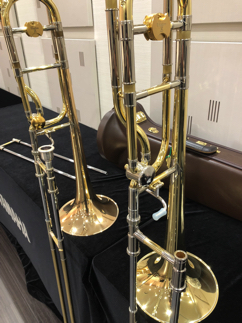 With YAMAHA Atelier master Mr. Yamahashi. :D ;)
Thank you very much for great horn and fantastic customizing!!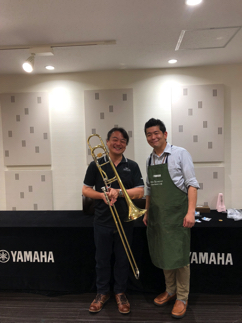 I'm very happy and am very looking forward to playing on it soon!! :D
(I need to wait for more few weeks for its finishing)
It's time to work hard for my students in ESA music academy, so I'm really enjoying teaching. :)
It's very nice to see(listen) their progress!! :D