2018.07.06 Friday
Russian program
It has been raining very badly for more than 2 days now.
Some trains don't run, so our life is getting difficuld these few days. :(
It was OK for yesterday on my work, so I went to orchestra rehearsal with little delay.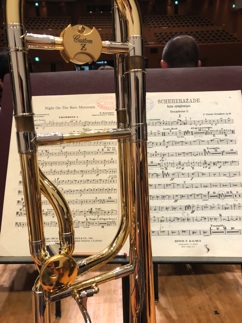 Rehearsal is for the concert on Saturday(tomorrow).
Our program is all Russian composer's pieces.
There is Football matchs of World Cup in Russia now.
I don't know this is why, but it's linked! ;)