2018.06.27 Wednesday
Hoping peace
It has been more than a week after very strong earthquake.
My family(includes me) and my flat is returned to usual life style now.
But there are many small and big earthquakes all over Japan now.
I hope there are no injuried people by these earthquakes every place.
I had peaceful day yesterday.
Worked for houseworks in the morning and had good relaxed practice on Trombone in the afternoon. :)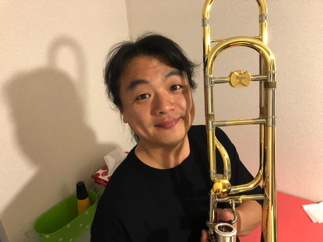 It was very hot!
But I enjoy my music life!! ;)