2018.06.11 Monday
In Oku-Noto(Ishikawa)
I had very enjoyable weekend in Oku-Noto(Ishikawa).
Next day of happy BBQ holiday, I left home at 6:00 in the morning to Oku-Noto.
It takes about 5 hours by car from Osaka...
It was fantastic day!! :D
That's important matter for long driving.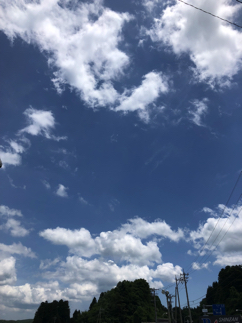 We enjoyed nice view where we took rest. :D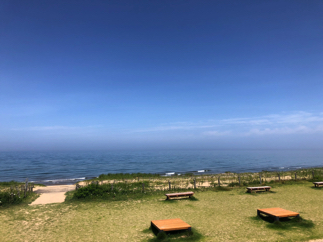 We gave one concert by Brass Quintet with Drums and 4 workshops.
At the concert, I performed 2nd Trumpet part(it works pretty well!!) and I used Bass Trumpet for some pieces. ;)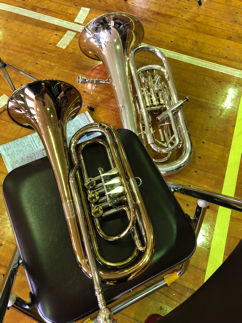 Introducing Bass Trumpet sound. :)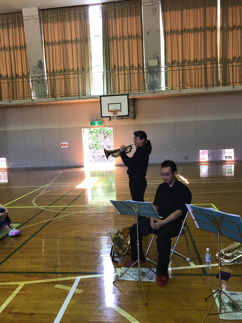 It was very happy time with nice member!! :D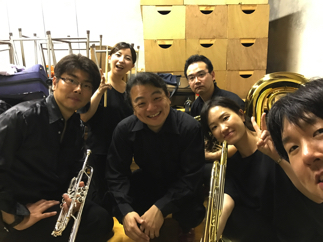 We had fun dinner at our accomodation.
We enjoyed nice Sashimi and talk!! :D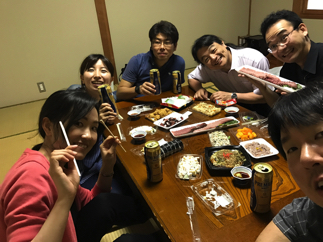 Teaching to junior high school students are enjoyable.
They have limitless possibilities. :)
There is nice garden at one school.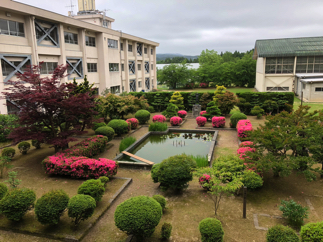 We added 3 more members for workshops.
Dinner got bigger and more fun!! :D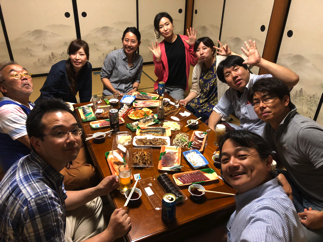 At the school where we visited last day, it was very nice room which we could see the sea. :D ;)
What a nice place to practice!! ;)