2018.04.18 Wednesday
Happy ensemble playing!
I really enjoyed playing ensemble music with good friends yesterday!! :D
I usually don't have such an opportunity to play ensemble music often unfortunately, so it was very big fun for me!! ;)
I knew many nice music which I didin't know before.
Keep study and work hard for happy future!! ;)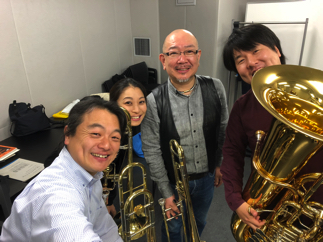 We had happy and fun dinner together with member after ensemble playing.
I got a lot of good energy by that wonderful time!
Thank you everyone for making fantastic time!! :D
We'll make another one soon! ;)