2018.04.13 Friday
Happy time in Kyoto
I visited Kyoto with my wife Ai 2 days ago.
We promised with my friends in Kyoto that we drink together in Kyoto someday!!
Time flies fast and about 2 years passed...
So, we visited Kyoto for that promise. :)
It was very happy and enjoyable time!!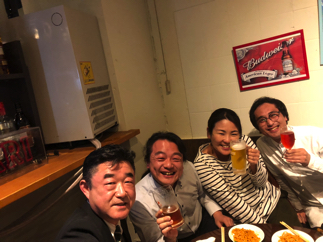 We made new promise that we make BBQ together in June.
Can't wait!! ;)
We had happy Kyoto date yesterday.
We enjoyed happy lunch! ;)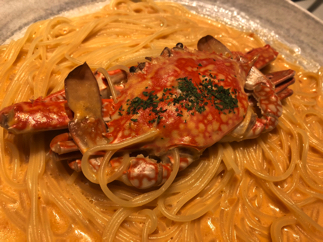 I had little Trombone practice in the evening.
My brain is refreshed by happy time in Kyoto, so it was very enjoyable time!! :D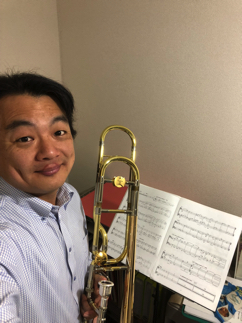 It was nice sunset view yesterday. :)