2018.04.06 Friday
Dream came true!
My wife Ai has been wishing to have family farm(small one) since years. And now, we got small family farm by her friend by accident!! :D
What an opportunity!! ;)
It's very nice to work in farm with nature(the Sun, wind, insects and soil). :)
We are preparing soil yesterday with my family. All family really enjoyed our work!
This was one of our dream!!
New fun activity joined to our life!! :D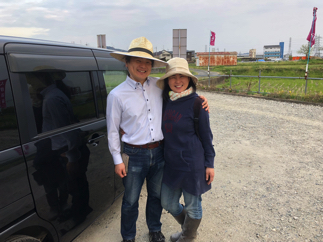 I had enjoyable practice on Trombone in the evening.
I worked on my favorite French etude.
It's nice to work for sight reading! ;)
Good last note for closing the day. :P