2018.03.23 Friday
Concert in Fukui
I had busy, but very very enjoyable time last few days!!
On Saturday in the morning, I had happy time with my younger son Hiiro. :)
Went to shop for picking my new suit up and went to McDonald's for breakfast by his request. ;)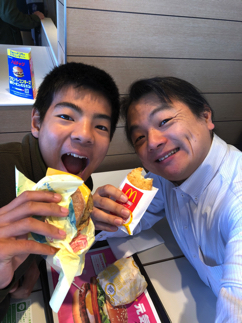 After that happy time, I drove to Fukui for rehearsals with wind bands for the concert on Sunday in Fukui.
It was very nice day and I enjoyed my driving time. :)
I arrived to Fukui on time and I had little relaxed time at the hotel before rehearsals.
View from my hotel room. :)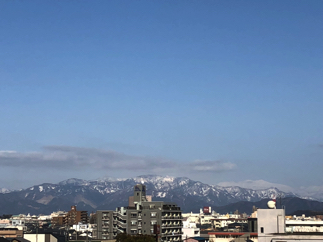 I had little practice just before go to rehearsals. ;)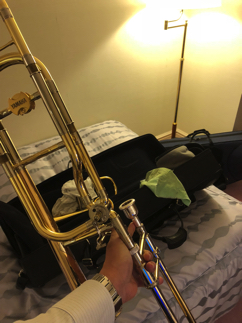 Rehearsals went well and I had very nice dinner time with my host and friends from Osaka! :)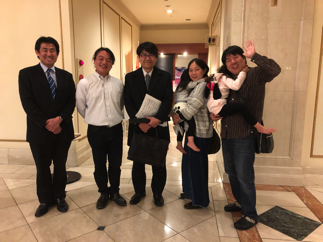 Concert was on Sunday.
It was hard day...
I had rehearsals for my solo with 2 wind bands in the morning and gave masterclass to 3 students in the first half of afternoon before concert.
I performed "Blue Bells of Scotland" by A.Pryor on Trombone and "Pantomime" by P.Sparke on Euphonium in the concert. :)
It was long day for me, but I enjoyed it a lot!
With Maestros.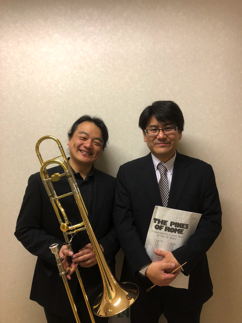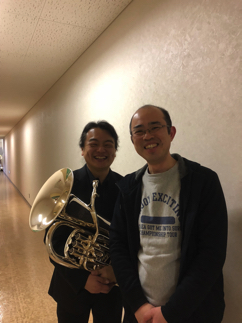 With another guest artist and my friend Yoshie. :)
She did good job!!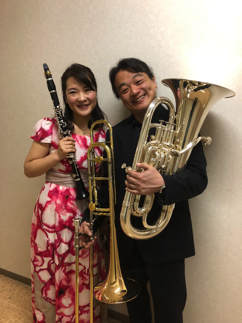 At the party. ;)
I met her first time in Budapest(Hungary) when she and I lived in Hungary about 14 years ago.
It was 3rd time we met that time in Fukui, but it was our first time to meet each other in Japan!! :)
We both were invited to same band festival by accident.
Festival host didn't know that we are friend.
It was very nice surprise for us!! :D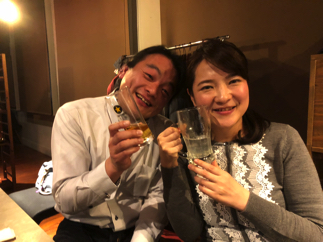 I really enjoyed nice things in Fukui. ;)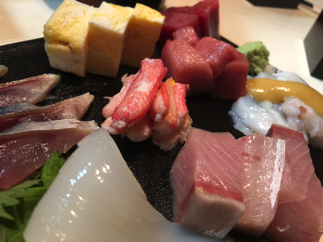 Picture at the end of party after concert with band members. :)
It was really fun time!!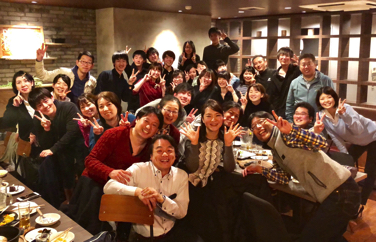 I hope to back to Fukui for other performance opportunity in near future! :)
Thank you for everything Fukui people! :D