2018.03.14 Wednesday
Preparing for solos
I had kind of busy day yesterday, but had good practice time in the evening both on Trombone and Euphonium.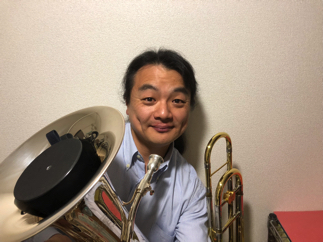 I have solo performances on Sunday in Fukui.
I'll perform "Blue Bells of Scotland" on Trombone and "Pantomime" on Euphonium with wind band(in one concert!).
I'm so excited in performing them!! :D
I wrote one small article on theme of "Do you know your basis practice is for what?" as Trombone/Euphonium player for Japanese famous wind band magazine "Band Journal".
There are Flute, Clarinet, Saxophone, French Horn, Trumpet, Tuba and Percussion players wrote about same theme.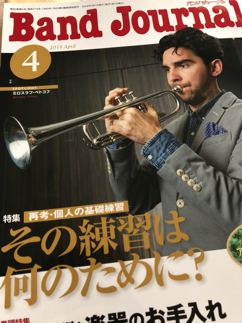 It's interesting that only Ryoichi(Tamaki, Tuba of Sapporo Symphony) and I mentioned about breathing as an important point on basis practice. :)
Viva, Low brass!! :D