2018.03.02 Friday
Nice meeting in Osaka
I enjoyed very nice meeting with my old friend from Taiwan 2 days ago in Osaka! :)
It was very nice to talk about performing music, teaching, life etc.
With Ts-daung, Tuba player from Taiwan. :)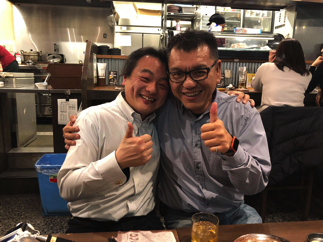 And with his friend, Trombone player Bo-Jhen.
It was nice to meet you Bo-Jhen. :)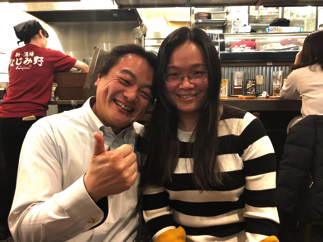 Together!! :D
Nice people, nice drinks and nice food.
Great!! ;)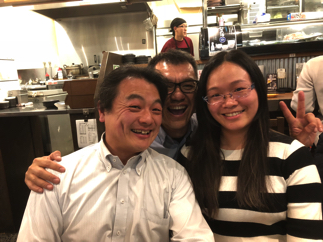 I had little Trombone practice when I backed home after nice dinner.
My happy feeling continued then. :)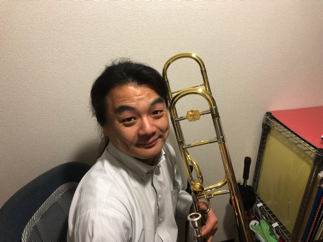 It's wonderful thing to have friends all over the world.
It's also nice to keep being connecting with old friends over years! :)
I want to tell young(younger) people to make many friends over the world now!
It makes your life much more fun, interesting and exciting in future!! :)
Thank you Ts-daung and Bo-Jhen for nice time! ;)