2018.02.27 Tuesday
Peaceful day
I've been enjoying not busy day since yesterday. :)
Taking sleeping time and massage myself and just being relaxed at home.
That is what I really needed for weeks!! ;)
I had good time with my wife Ai for going shopping afternoon and had happy dinner with family. :)
That makes my working energy. ;)
I, of course keep practicing!
It was nice to work on basis and solo pieces on Euphonium. :D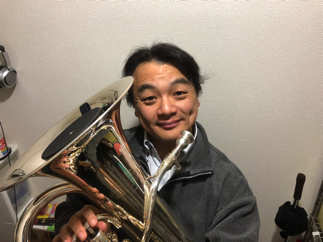 I always have some food with me for avoiding die by hungry and almonds help me in many cases.
I just got new bag for almonds! :D
That looks nice! I like it!! ;)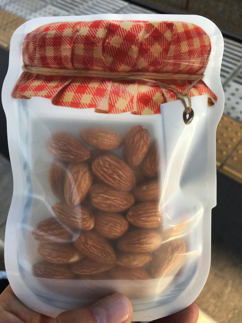 It's getting warmer in Japan.
The Spring is coming~! :D