2018.02.09 Friday
Enjoyed my Euphonium day!
I had very enjoyable Euphonium day yesterday. :D
There were two Euphonium lesson for three students.
It was a kind of busy day for me, but I enjoyed working on Euphonium with them very hard!! ;)
After first lesson.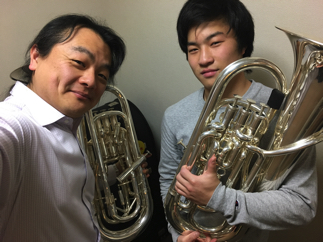 Second lesson was with our fantastic pianist Rena. :D
Thank you Rena for your nice performance!! ;)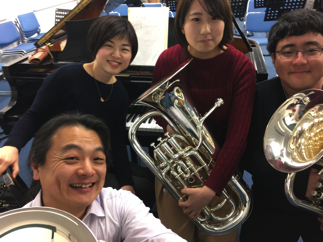 There are still many things to do this month for me.
Working hard is OK, but I don't want to work too much.
I try to control my work and keep to be in good shape! ;)