2018.01.28 Sunday
Enjoying hard days well
I've been still in hard schedule now.
But weather is nice(too cold sometimes especially in the morning), so I feel good everyday! :D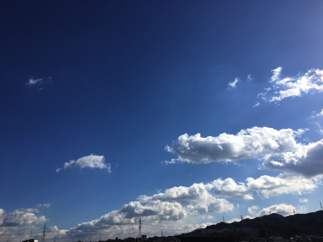 There were two concerts for school children almost everyday this week.
It's not easy to do, but it's also exciting every time!! ;)
I had good practice between two concerts. :)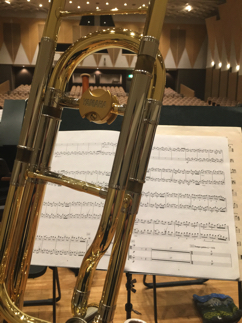 And there are another concert weekend.
We perform several Piano Concertos by story of Japanese prize novel which is about musician's life.
It's an interesting idea for concert. :)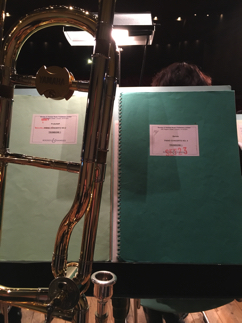 There were Euphonium lessons at the ESA Music Academy during this tight schedule.
They have their examination in February, so we had really good time with fantastic pianist Rena! :D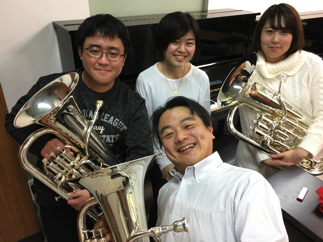 Another day, we had individual lessons each. ;)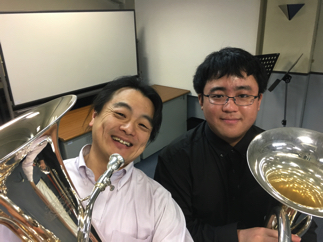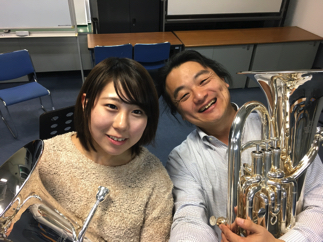 It's hard to work on both Trombone and Euphonium very hard every day, but I feel very good!!
I'm having very good balance between Trombone and Euphonium! :D
It's wonderful to eat very nice noodle in very clod winter evening.
I enjoyed one of my favorite noodle after listening concert. ;)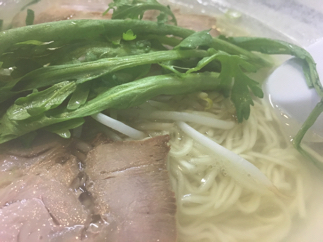 This kind of hard life continues more 7 days.
I try to be in good shape everyday! :)