2018.01.24 Wednesday
Bass Saxophone
I'm enjoying happy music life with many concerts everyday. :)
It's not easy to make time for my owm practice these days, but I stayed hotel for making relaxed time for myself and had good practice. :)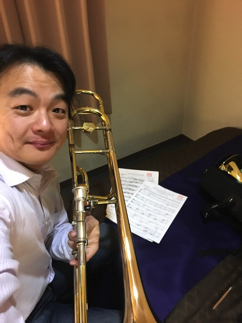 Moving by train long time(1.5 hour for each go and return) is hard for everyday concert(in different city and hall everyday).
I have nice plan to perform solo in Fukui in March.
For that, I bought wind band accompanied sheet music.
I found "Bass Saxophone" part in that set. :)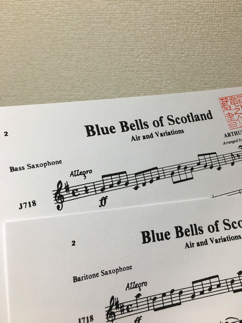 It's not common these days I guess even in US, is it?
There are not much Bass Saxophones in Japan(not like Baritone Saxophone), but it would be great to perform with that one day! :D
It's only one free day(from rehearsal and concert) today for me, but I have teaching task today.
My hard schedule which has concert and rehearsal everyday will be continued by February 3rd!!
After concert on February 3rd, I have free day!!(only one day... there are rehearsals from next day).
But it's not usual schedule.
I will survive it!!! :D
There are much relaxed days in March, April and May. ;)
I had great dinner with my family last night! :D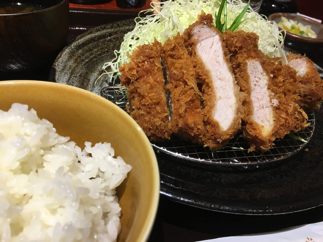 I charged energy for next few days! ;)
Keep working hard, and keep making nice music every moment!!! :D