2017.12.04 Monday
Music days
There was concert in Kameyama city(Mie) yesterday.
It takes about 1.5 hour by car to there.
But I really enjoyed mountain view on my way. :)
It was really nice day!! :D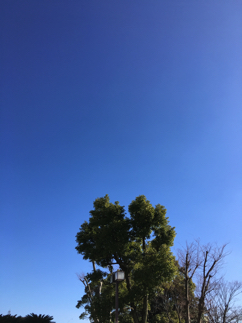 There are many concerts which has Beethoven's 9th Symphony in December in Japan.
That was my first Beethoven 9th this month for me. :)
I think there are two more this month. ;)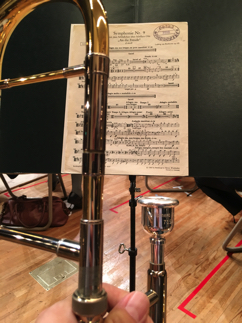 I made my mouthpiece(which I'm using for Bass Trumpet) clean by very easy and simple way!
That's amazing!! :D
This is "Before".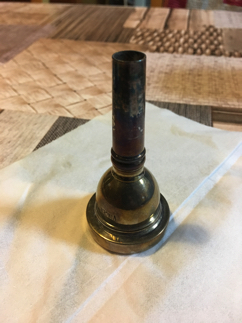 And this is "After".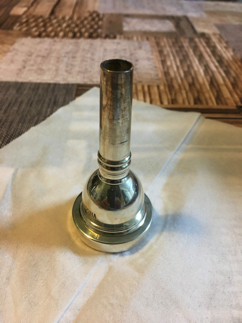 If you are interested in how to do that, refer this movie. :)
Another day, I met my friend from Tokyo Hidekazu who is the owner of "Project Euphonium(Japanese private musical instrument shop)" in Osaka.
It was very nice to see and talk with him after few years no see. :D
I tried Gold plated ADAMS E1 Euphonium! :)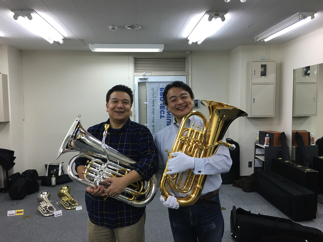 ADAMS E1 Euphonium is the best for me!! :D