2019.01.21 Monday
Fantastic family vacation in NZ
I visited my mother to Auckland, New Zealand with my family!! :D
It was first time to go to outside of Japan for my wife Ai and my children. :)
They were little bit worried about their first trip to New Zealand, but everything went very well and we really enjoyed our fantastic 2 days there! :D
At Kansai International Airport for our departure.
It seems little tired because only 3 hours sleep... ;)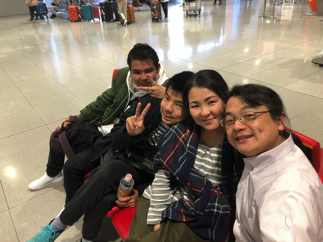 In the airplane.
We enjoyed food in the airplane! :)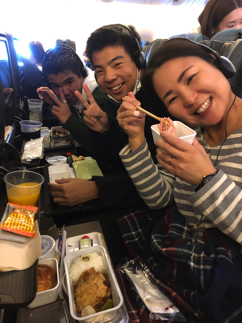 At Hong Kong Airport for transfer.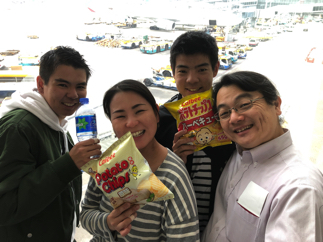 Arrived to Auckland, New Zealand!! ;)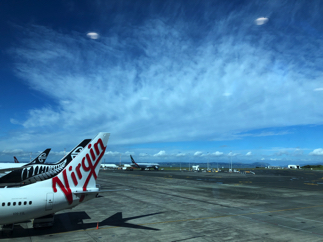 We were all fine!! :D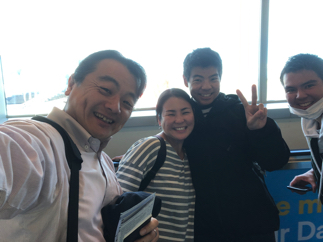 My mother and my step father Geoff welcomed us at the airport.
Our fantastic 2 days started here!! :D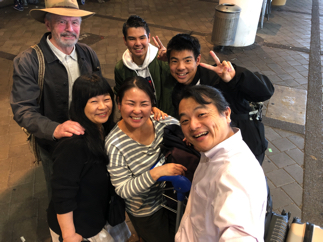 My boys really enjoyed everything such as food, drink and atomosphere in Auckland!! :D
Hiiro with his favorite food, pizza!!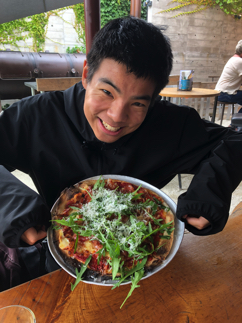 Asahi took Hamburger! ;)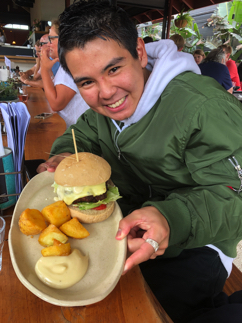 We all enjoyed food, drink and talk!!! :D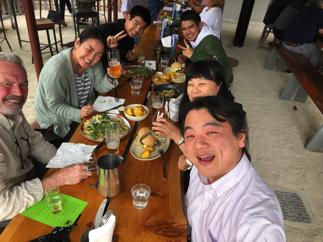 I like this way for noticing "Breathing Area" instead of "No Smoking" only. :)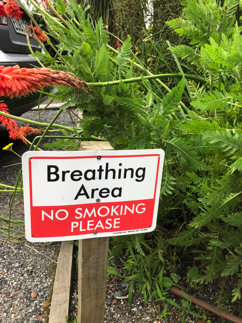 :D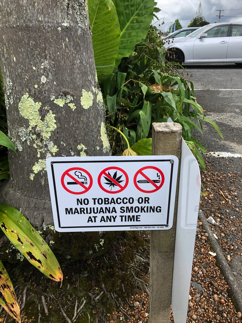 Ai with her favorite drink BEER!!! :D ;)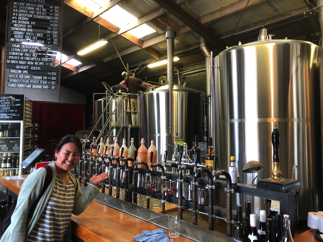 Dinner at home.
We had very relaxed and happy time together. :)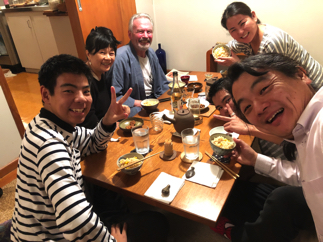 Day 2.
We visited very nice beach and park in the morning.
That was awesome!!! :D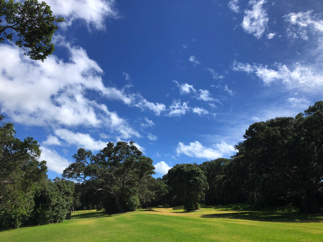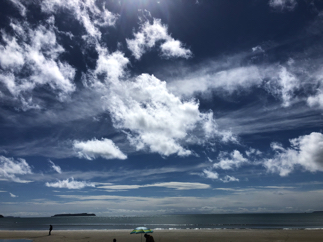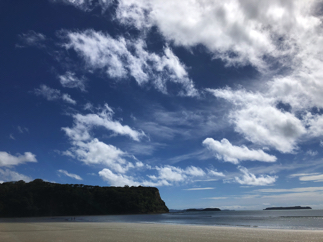 I felt Summer with very comfortable air. :D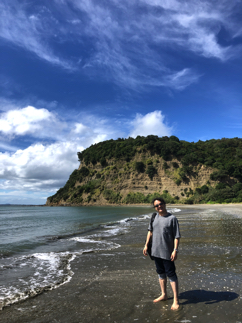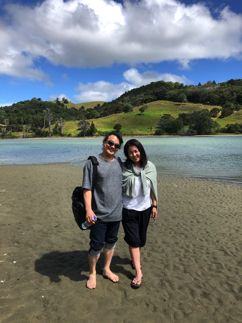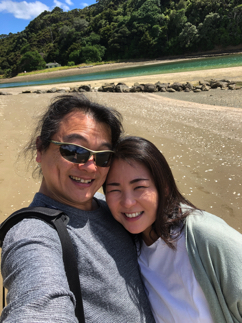 Asahi enjoyed being with nature. :D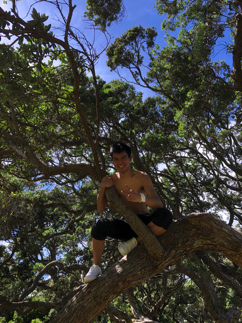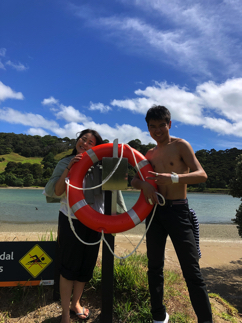 It was very comfortable!!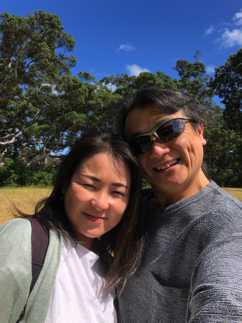 My parents and sons in the movie "Stand By Me" style. ;)
Family picture. :D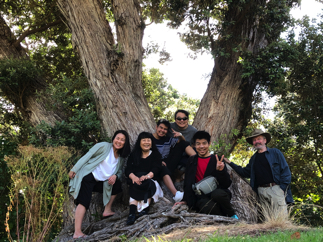 After enjoying being in wonderful nature, we had really nice lunch with nice beer!! :)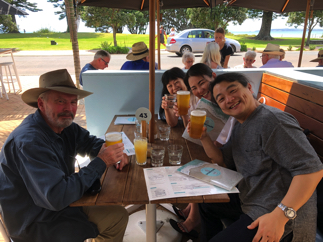 Asahi took Pizza this time. :)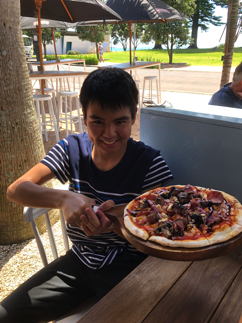 And Hiiro took hamburger. ;)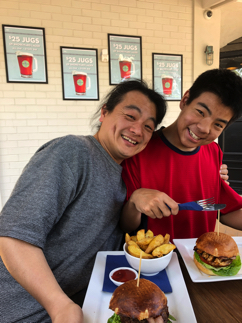 It was very nice!! :)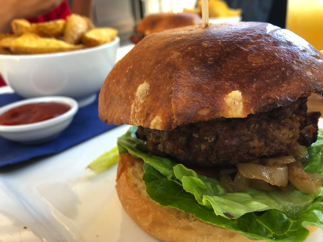 In the afternoon, we walked little bit in the small city.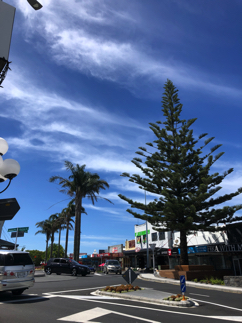 Ai and Geoff were looking for nice beer for dinner very seriously. ;)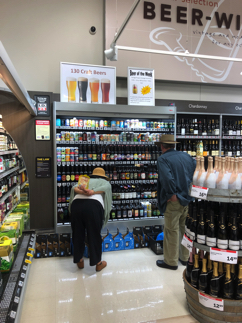 In front of my mother's house.
I like this house(but we can't see by this picture...).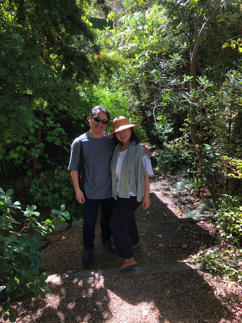 We also visited small ferry port.
It was also very nice place!
I enjoyed swing seat which from big wood.
It was fun!! :D
It was little windy. ;)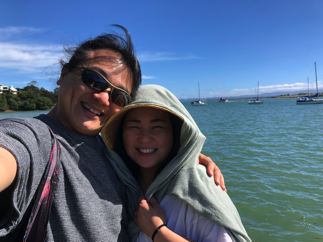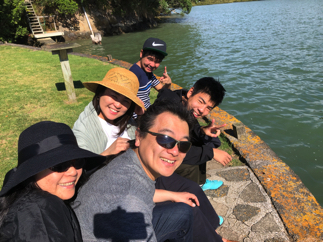 Dinner at home with great meals by grand chef Geoff! :)
Bravo chef!!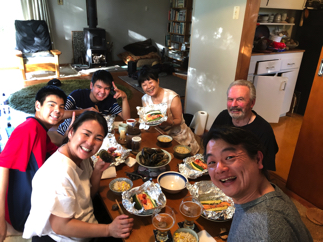 It was awesome time we spent in Auckland.
We enjoyed every moment!! :)
Thank you my mom and Geoff. :)
We love you~!!
After long airplane trip, we all arrived Osaka safe. :)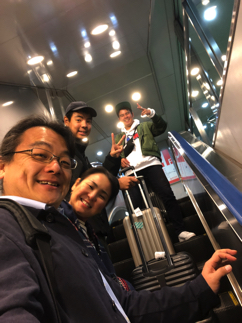 We charged very good positive energy by this trip.
We continue making nice life together! ;)