Concert days are done
2017.07.15 Saturday
There were concerts for high school students yesterday in Shiga.
That was the last concert of 19 days working days!
I'm so happy to do all of them well. :)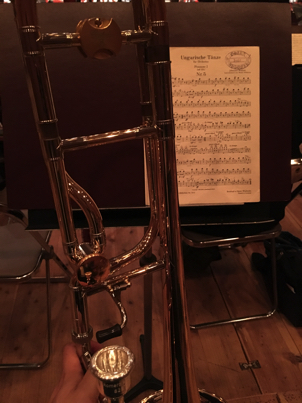 With my nice colleagues after concert. :)
We entered the orchestra almost same time. ;)
(Violin x 3, Cello x 1, String bass x 1 and Trombone x 1)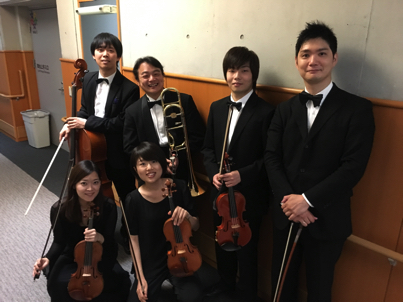 I had good practice time on Euphonium in the evening.
It's really fun time for me to work for myself. ;)